Kornberg Center, Promega Corporation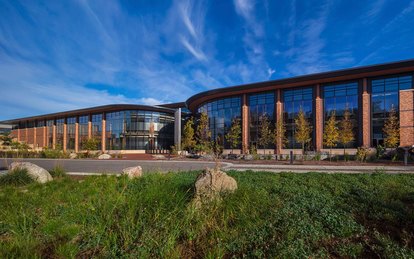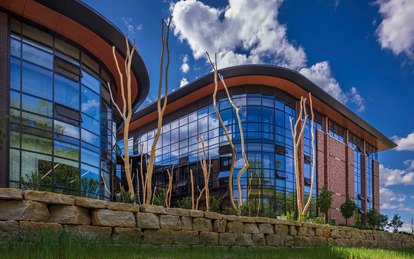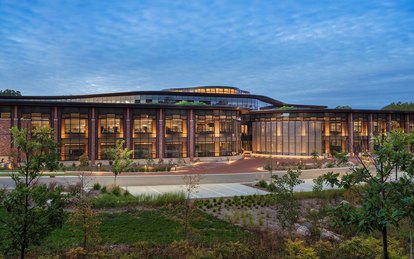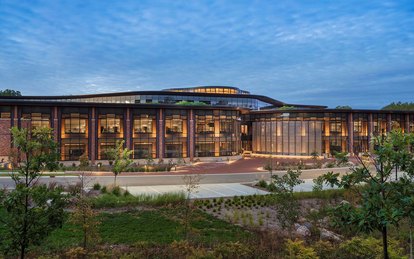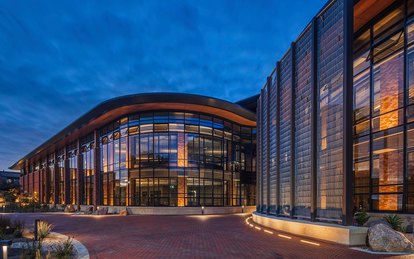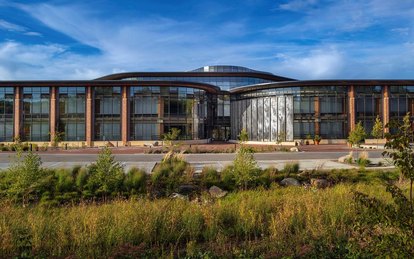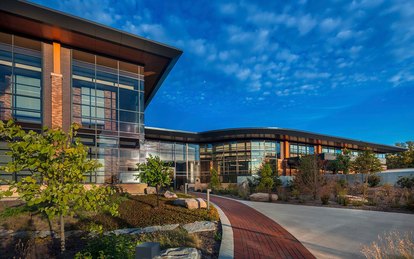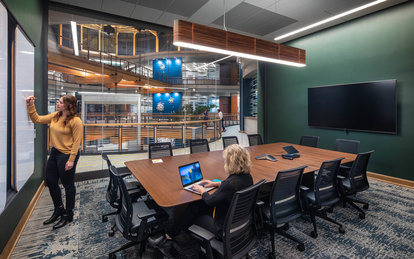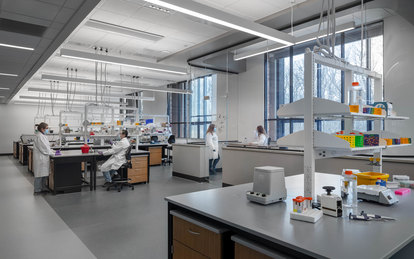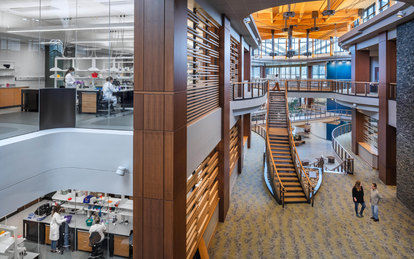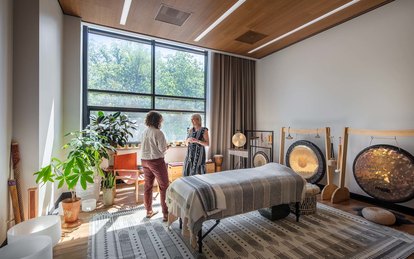 "Kornberg Center continues our momentum in serving advances in science. Our scientists have the critical tools right at their bench to give them more flexibility in their exploration. The building itself inspires creative thinking to help us imagine the unimagined. And the sustainable construction provides a place for future generations to continue our momentum of invention."
—Poncho Meisenheimer, Vice President, Research & Development at Promega Corporation
Client
Promega Corporation
Location
Madison, Wisconsin
Markets/Services
Architecture, Corporate Headquarters & Campuses, Corporate Interiors, Corporate Office Buildings, Corporate Research & Development, Lab Planning, Science & Technology
Size
283,000 GSF
Featured Awards
Lab of the Year, High Honor, Lab Design Awards, 2023
AIA Wisconsin Design Awards, Honor Award, 2022
Fast Company Innovation by Design Awards - Spaces, Places, and Cities - Honorable Mention, 2021
Named for Nobel Prize-winning biochemist Arthur Kornberg, the 283,000 square foot Kornberg Center research and development facility continues Promega's culture of leading-edge scientific discovery. With labs specifically designed and equipped to invent technologies and a building design* that fuels creativity, innovation, cross-pollination and collaboration, the Kornberg Center will support core product and technology development in life science research, cellular and molecular biology, genetic identity, clinical diagnostic and scientific applications and training for the Promega Corporation.
Nestled into a clearing and surrounded by woodlands, the design takes inspiration from nature, scientific workflow and Promega's people-centric culture of community. The design form is reminiscent of a four-leaf clover with a four-story atrium at the center. The leaves of the clover contain state-of-the-art laboratory spaces, in-lab collaboration, open workspace, and meeting areas—all of which include open frontier space to test emerging technologies and for optimal future buildout and flexibility.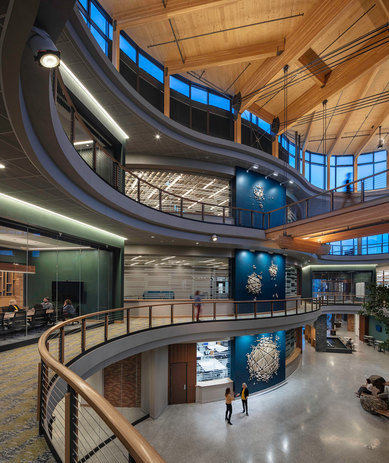 Enclosed offices are omitted in order to encourage interaction. Ultimately the design places people at its core, creating an inspiring and welcoming environment with an abundance of daylight, fresh air, biophilic integrated nature and green space, and original artwork throughout.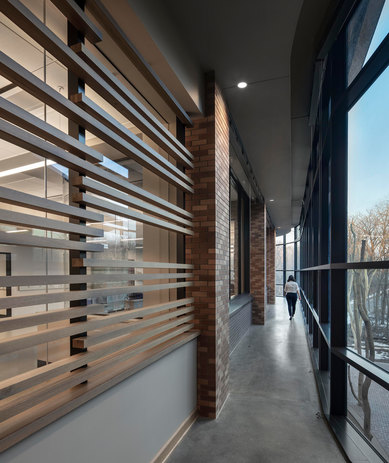 Combined, the facade layers deliver higher efficiency than a more costly single-layer high-performance wall. This unique configuration improves thermal comfort and temperature stability, allows for non-disruptive building maintenance, increased natural ventilation days, and enhances building longevity as well as energy efficiency. This strategy, combined with several others including radiant heating and cooling, natural ventilation, total energy recovery, geo-exchange, rainwater collection and reuse, intensive green roof, and on-site photovoltaics (PV), reduce energy use by 65% relative to comparable facilities.
The result is a 200-year building and beautiful design that enhances scientific discovery and is reflective of Promega's inclusive, collaborative culture. It is highly tuned to its natural environment and represents the next step forward in Promega's legacy of inspiring, flexible, people-centric environments.
*This project was in collaboration with Ramlow Stein