Motion Picture Film Archive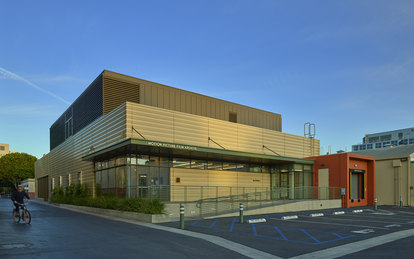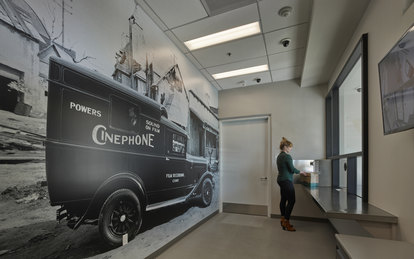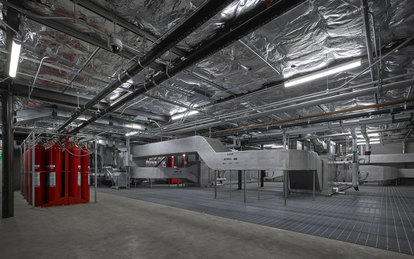 Our client needed not only a highly secured vault, but one that was compliant with certain insurance safety requirements. Evaluating the elements of some of the world's safest vaults, our team created an entirely new kind of vault design to solve our client's problem.
Client
Confidential Client
Location
Burbank, California
Markets/Services
Architecture, Archives & Collections Care, Building Enclosure Consulting, Cultural
Size
13,000 SF
Films are vestiges of the past, emblems of the present — time capsules that take viewers back to a bygone era. Their preservation is imperative, as movies are a rare and unique lens from which to see the world. 
Motion picture companies typically keep their film negative collections in vaults, safe from physical tampering and temperature and humidity fluctuations. Our client found itself in a difficult position: its films needed to be kept in an secure, environmentally stable, and confidential space, but its insurance company required a water-based fire-suppression system, which automatically introduced potential water leakage into the vaults.
Film and water, naturally, do not mix.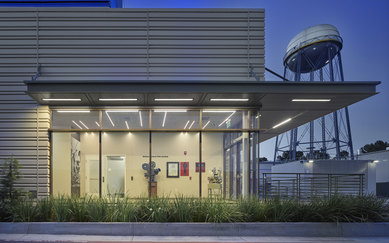 But our team had a plan. What are the makings of some of the most highly secured places? Enclosure. Layers of protection. What makes Fort Knox so safe? A variety of invasion impediments, from the world's hardest shell (granite that's 4-feet thick) to the front door that weighs nearly 22 tons. This kind of methodology needed to be applied to our client's challenge.
We devised a solution called the Russian Doll design, which is based off of the concept of a doll within a doll, within another doll. The design features an inner shell that is water-tight, fully insulated, temperature-and-humidity compliant, and protected with a two-stage clean-agent gaseous suppression system. Surrounding the inner shell is an outer shell. This is where the insurance required pre-action water-based protection system is located. Along with fire protection and seismic safety, this new system creates an extra layer of security, service circulation, and increased insulation — providing the highest level of care for this irreplaceable collection.
The crown jewels of film's past, present, and future are now safe, secure, and untouchable, guaranteed to live on for decades to come.