The University of Texas Southwestern Medical Center, Radiation Oncology Building Expansion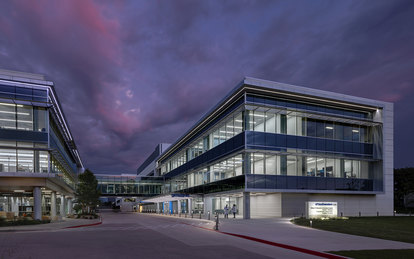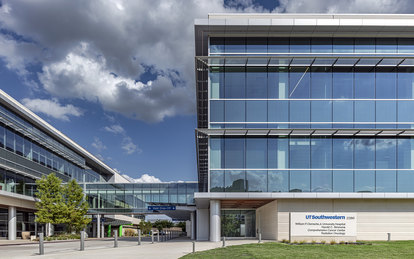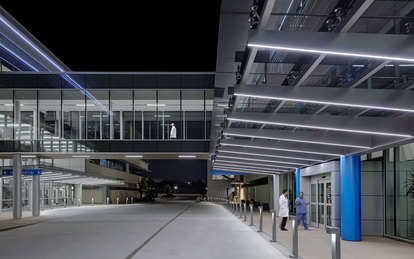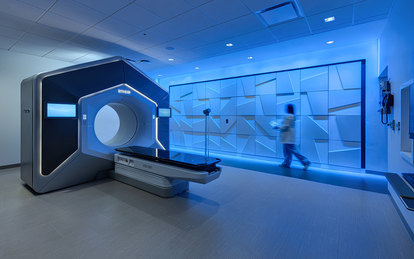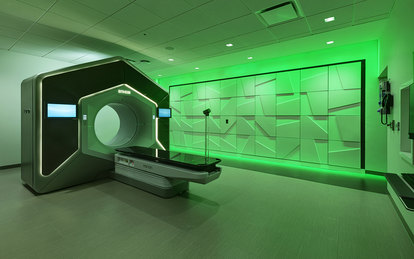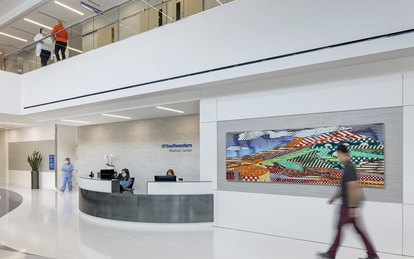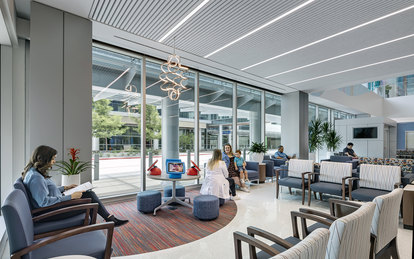 This expansion nearly doubles the size of University of Texas Southwestern's (UT Southwestern) Radiation Oncology Center, housing some of the field's most technologically advanced equipment for diagnosing and treating cancer. Innovative planning strategies allowed the center to maximize the number of life-saving linear accelerator vaults and enhance the patient experience.
Client
The University of Texas Southwestern Medical Center
Location
Dallas, Texas
Markets/Services
Health, Cancer Care, Ambulatory Care, Architecture, Interiors, MEP Engineering, Fire Protection and Life Safety Engineering, Lighting Design
Size
70,700 SF
The University of Texas Southwestern Medical Center is home to the largest medical school in Texas and one of the most advanced and comprehensive cancer treatment programs in the nation. There was such a strong demand for its therapies that the University of Texas system was looking to significantly expand its Radiation Oncology building just one year after it was built.
The expansion accommodates the addition of seven new linear accelerator vaults, including two Elekta Unity MRI Linacs, two Varian Ethos and two Varian Halcyon Linacs and a RefleXion PET Linac—one of the largest and most innovative arrays of radiation therapy equipment in the world.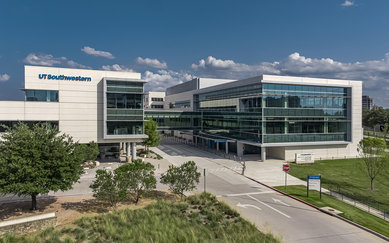 The design and engineering of the vaults is also precedent-setting. Rather than the typical poured-in-place concrete walls and a shielded entry maze, the team utilized high-density concrete blocks for the vault walls with bi-parting, sliding radiation shield doors in place of a maze layout. The approach reduced construction lead time and cost and reduced the overall building footprint—allowing additional space for more of these vital cancer treatment units to be added in the future. The building also houses MRI and CT machines that help diagnose and pinpoint treatment, as well as act as training simulators for each of the linacs. MEP strategies include power conditioners, specialized chillers, and redundancy to support the equipment's exacting specifications and tolerances.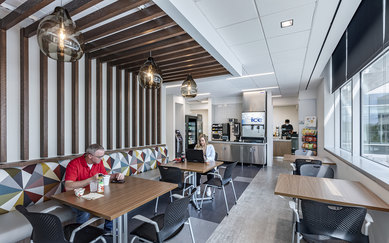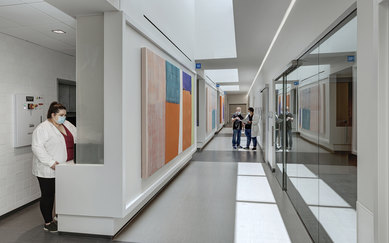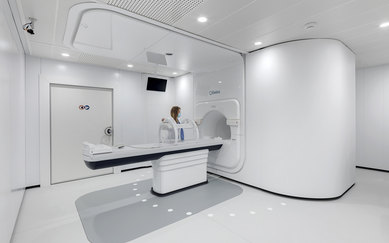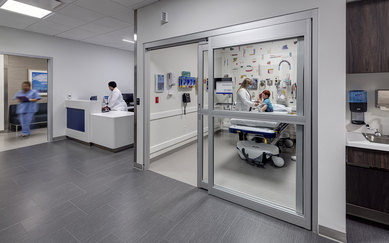 Phase II planning improvements provided greater clarity on how patients and staff use and move through the building. A hospitality-style entrance with large canopy and valet drop-off leads to a double-height lobby space with ground-floor reception and waiting area above. From this singular entry point, patients receive clear guidance into one of two clinics: a 12-room clinic for new patients receiving exams or a 15-room clinic for those receiving treatment.
The interior is bright and welcoming, with windows in each of the first-time visit exam rooms and more patient-focused, interactive nursing stations. Intimidating equipment is kept off-stage and out of patient view; instead, upbeat artwork and natural light from skylights create a soft and comforting environment leading into the treatment rooms. An open central convenience stair improves the function and flow of staff, enabling them to move efficiently among the clinics and a third floor that houses staff offices, classrooms, break rooms and showers.