City of Las Vegas Master Plan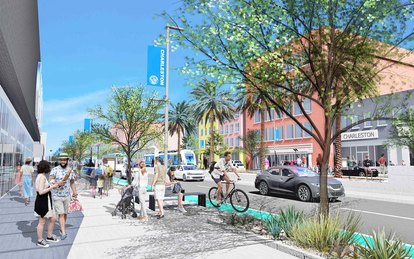 With its 2050 Master Plan, Las Vegas unites its diverse and ever-growing community behind clear goals and measurable outcomes to address the challenges of the coming decades.
Location
Las Vegas, Nevada
Markets/Services
Energy & Environmental Modeling, Mobility, Sustainable Design, Urban Design, Urban Environments, Urban Planning
Size
136 SM
Beyond its worldwide reputation as a glittering entertainment destination, greater Las Vegas is a multi-faceted metropolitan area experiencing changes of many kinds. Unrelenting population growth and a changing climate are placing new demands on this desert city of 645,000. Embarking on its 2050 Master Plan, the city was intent on uniting its diverse communities to tackle its biggest challenges head on and build a roadmap for an equitable, resilient, healthy Las Vegas for decades to come.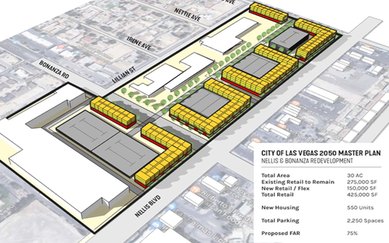 Rather than viewing the city through the traditional lens of political boundaries—its six wards—the plan analyzed each of the city's 16 neighborhoods one by one, striving for environmental justice for all residents.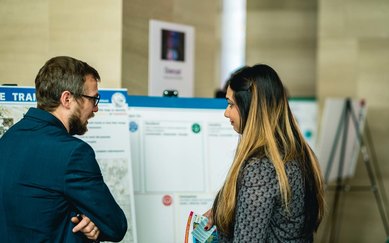 Engagement efforts focused on education and building consensus among officials and the public to address needs ranging from affordable housing to sustainable, transit-oriented development. Five guiding principles are the foundation of the plan: create a city that is equitable, resilient, healthy, livable, and innovative, with a vision to become a leader in resilient, healthy cities provide equitable access to services, education, and jobs in the new economy.
The SmithGroup team also guided the land use and open space strategies. The team developed a customized modeling tool to analyze potential land use changes in the city and assess their impacts on critical elements such water consumption and transit system capacity. These insights help craft effective policies that support smarter, more sustainable development and quality of life improvements for Las Vegas residents.
The 2050 Master Plan quantifies both the challenges the city faces and the specific steps it can take to achieve its vision. It unites the city and its constituents with clear and measurable goals to guide decisions, allocate funding and work together to proactively shape their city's future.