Detroit Medical Center Sinai-Grace Hospital Expansion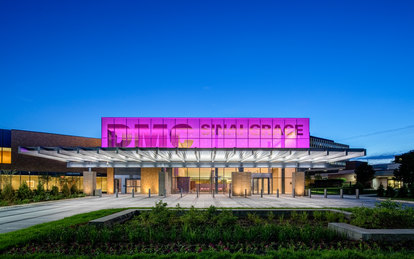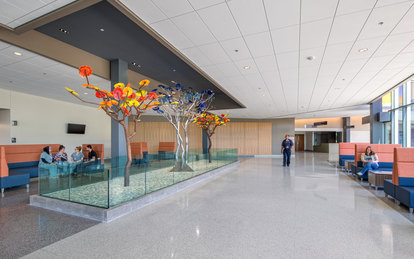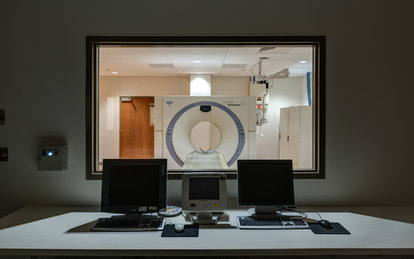 Originally built in the 1930s, Detroit Medical Center (DMC) Sinai-Grace had renovated several times to improve its emergency department and ICU. Still, a major overhaul was needed to support the large patient volumes that this urban hospital in northwest Detroit handles.
Client
Detroit Medical Center
Location
Detroit, Michigan
Markets/Services
Acute Care, Architecture, Civil Engineering, Emergency Medicine, Fire Protection and Life Safety Engineering, Health, Interiors, Landscape Architecture, Lighting Design, Medical Planning, MEP Engineering, Programming, Structural Engineering
Size
212,000 SF
Featured Awards
Urban Design Award, Detroit Design 139, 2017
Illuminating Engineering Society (IES) -- Illumination Award of Merit, 2016
Illuminating Engineering Society (IES) -- Section Award, Detroit Section, 2016
Accommodating the growth and adding new technology and enhanced security, SmithGroup's 135,000-square-foot addition delivers a new, expanded ED; a 40-bed ICU; expanded clinical laboratory and radiology space; and a new, distinctive main entrance.
Designed for 125,000 visits per year, the new ED reduces patient length of stay through innovative operational efficiencies for registration, results waiting, and express care, and a separate patient discharge area streamlines throughput. State-of-the-art technology is integral to its 42 hard-walled patient exam rooms, 94 treatment areas, and new trauma rooms. On the second floor of the addition, two 20-bed ICU units in a racetrack configuration bring natural light into the patient rooms while providing unit support services at the optimal location within the central core.