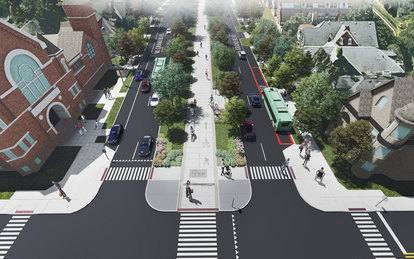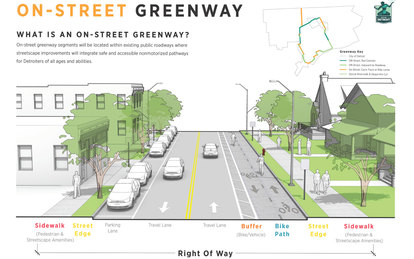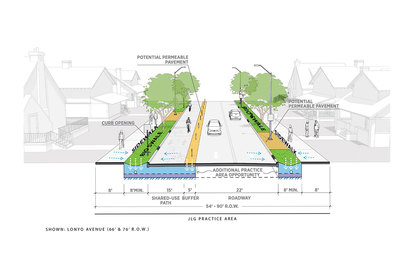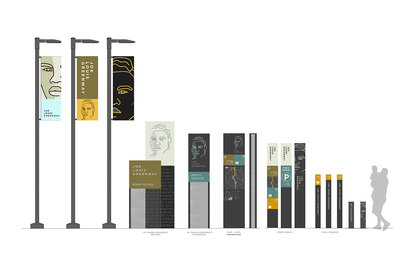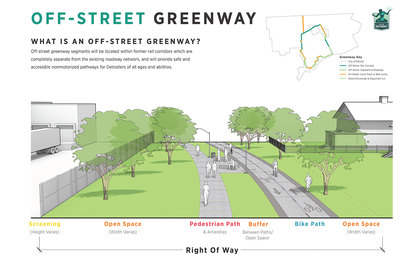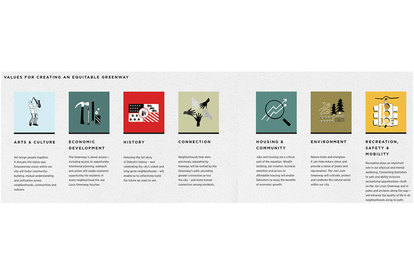 Like the man it honors, the Joe Louis Greenway has a bold purpose: to reunify and reenergize Detroit's diverse communities, many of which have been separated by freeways. The 27.5-mile recreational pathway will connect Detroiters to history, nature, art and, most importantly, to one another—promoting a new era of health, wellness, healing, empowerment and unity across the city.  
Client
Detroit Greenways Coalition
Location
Detroit, Michigan
Markets/Services
Active Transportation & Mobility, Civil Engineering, Greenways & Trails, Landscape Architecture, Urban Environments, Urban Design, Urban Planning, Mobility
Featured Awards
Advancing Diversity and Social Change in Honor of Paul Davidoff Award, 2022 -  American Planning Association (APA)
Honor Award in the Analysis and Planning Category, 2023 - American Society of Landscape Architects Professional Awards
Detroit is a unique city with a rich history and a storied past that guided the trajectory of modern America. However, the latter half of the 20th century brought forth struggles, economic downturns and social and racial inequities that wracked many of its proud, ethnically diverse communities. At the same time, the creation of new freeways caused additional barriers and disruption.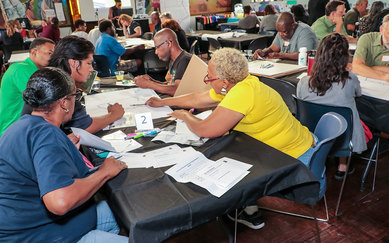 The Joe Louis Greenway—which broke ground in May of 2021—is a 27.5-mile recreational pathway created to provide safe, connected, equitable and engaging spaces across Detroit. Through a combination of new trails, on-street protected bike lanes and links to existing trails—including the SmithGroup-designed Dequindre Cut and Detroit's famed RiverWalk—the greenway will connect neighborhoods, parks and other destinations across the city. It will also enable residents to travel safely throughout Detroit and beyond without depending upon a vehicle.   
The Joe Louis Greenway 2020 Framework Plan was shared with the public in the Spring of 2021 and is comprised of three phases:
Analysis of existing environmental, social and economic conditions
Applying data and information to inform strategies for greenway design
Collecting and applying community input – gathered through a variety of events and processes – to shape meaningful design concepts, strategies and recommendations that will result in a final, completed Joe Louis Greenway Plan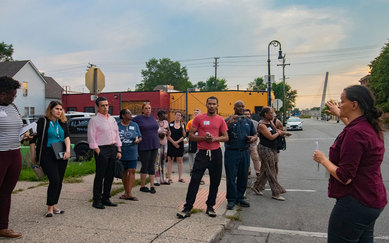 Within each phase, residents are invited to participate in robust, city-wide engagement activities ranging from public workshops to one-on-one meetings to ensure that local voices and perspectives shape the design, look, feel and function of the greenway. To date, input received from residents has already helped to define the role that public art, cultural programming and important historical local events will play along the route.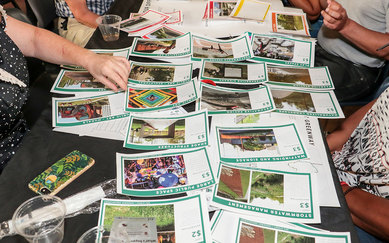 The greenway will also celebrate Joe Louis as a role model who worked tirelessly to advocate for the rights of Black Americans and to promote social justice within the United States. As people across the country continue to re-examine and redefine racial justice, the greenway will empower Detroiters to embrace a collective journey from the city's storied past toward a more equitable future.