New Maricopa Campus Development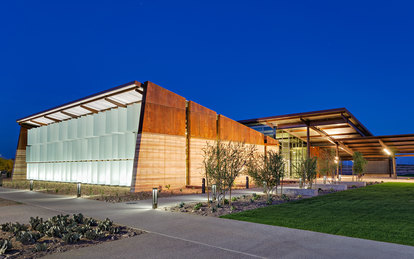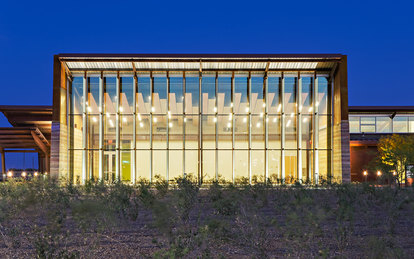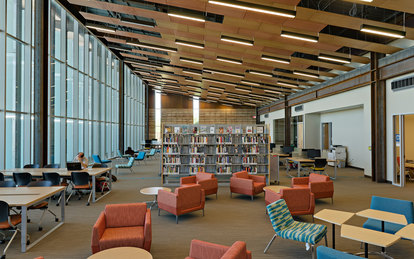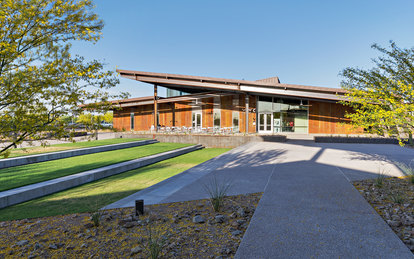 Central Arizona College selected SmithGroup to master plan its new campus and design a full first phase of architectural development. The firm delivered a creative, wide-ranging plan that promotes cross-disciplinary learning and provides a model for arid-region sustainable development.
Client
Central Arizona College
Location
Maricopa, Arizona
Markets/Services
Campus Master Plans, Campus Planning, Civil Engineering, Higher Education, Interiors, Lab Planning, Landscape Architecture, Programming
Size
720,000 gsf full build-out, 66,900 m2 full build-out, 217 acres, 90 hectares
Featured Awards
Award of Merit -- On The Boards, PRIDE Awards, Best Education Project, RED Awards (Arizona Real Estate Development Awards), Chairman's Award
American Institute of Architects -- Committee on Architecture for Education (CAE) Education Facility Design Award of Merit, 2014
Called "the Genome project," the plan's unique approach layered natural systems, land uses and cultural legacies to create a complete genetic blueprint for the new campus. The first phase of construction includes a student services building, learning center, instructional building, and central plant, all developed in concert with the master plan. The comprehensive approach establishes integrated academic neighborhoods that promote collaboration across disciplines while celebrating local heritage and vernacular.
Sustainable design creates a high performance learning environment. The architecture responds to its desert context through building positioning, use of glass and transparency, and solar shading systems. Site design draws inspiration from the desert arroyos, allowing for the effective flow of stormwater and pedestrians while uniting all edges of campus.