Racquet Up Detroit: Empowering Youth On and Off the Court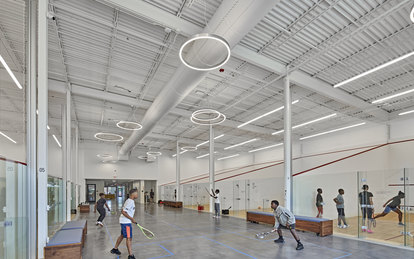 Racquet Up Detroit is a Detroit-based nonprofit organization that uses the sport of squash to inspire and empower youth across the city to achieve their full potential on and off the court.
SmithGroup helped to bring to life a new 18,000-square-foot facility which combines mentorship, squash, academics and community service to help local elementary- through high-school-aged children thrive in all aspects of life. 
A recent article by CAM Magazine shares how the SmithGroup-designed facility supports Racquet Up Detroit and its mission.