National Museum of the American Indian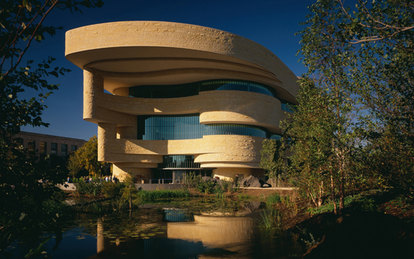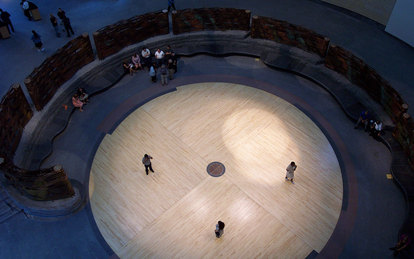 Buildings tell stories. From their materials, to their shapes, they represent histories, and symbolize cultures. Our team knew how important it was for the National Museum of the American Indian to tell the story of Indigenous people in the Western Hemisphere. The building is a reflection of the conversations had and stories shared.
Client
Smithsonian Institution
Location
Washington, DC
Markets/Services
Architecture, Cultural, Interiors, Museums & Galleries
Size
260,000 SF
Featured Awards
Award of Excellence, Virginia Chapter of the American Society of Landscape Architects, 2007
Platinum Building Team Project Award, Building Design & Construction, 2005

 
Sculpted by wind and water. Dictated by the alignment of planets. The National Museum of the American Indian building on the National Mall is attuned to elements of the natural world.
The United States acknowledged past and current Indigenous people with this addition to the Smithsonian Institution in the nation's capital. Even with the museum's magnificent size, it just begins to share the full stories of Native peoples in the Western Hemisphere.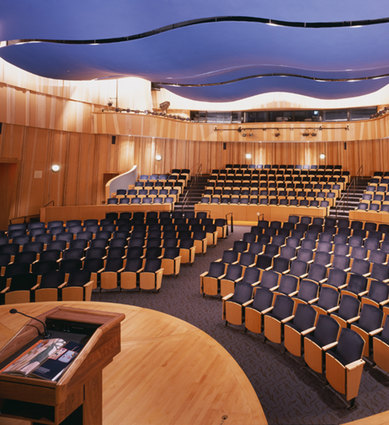 Unique in form as well as function, the building assumes an unusual shape, curving into itself. The consistent allusion to nature was vital, as Native American cultures strongly value the relationship between humans and the environment. To communicate this connection, buff colored limestone was chosen as the primary material, meant to appear like natural rock. Throughout the exterior and interior Native American symbolism abounds.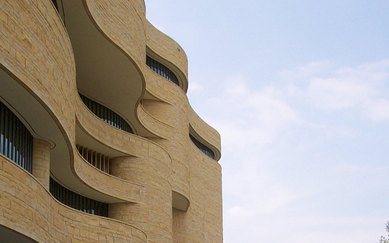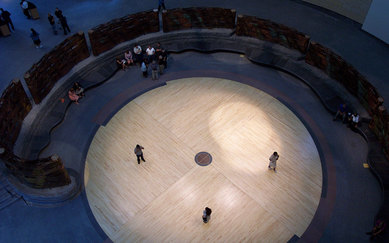 The result is a building that pays homage to Native people, and welcomes all to visit, learn, and appreciate the stories the museum tells.