University of California, San Francisco - Joan and Sanford I. Weill Neurosciences Building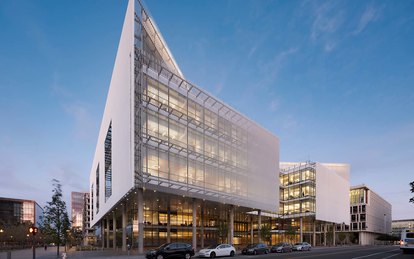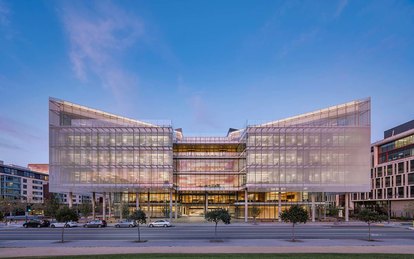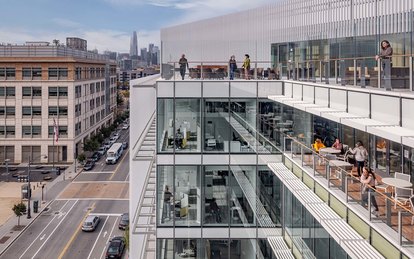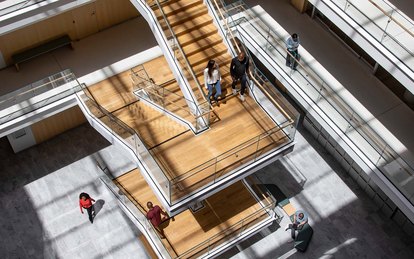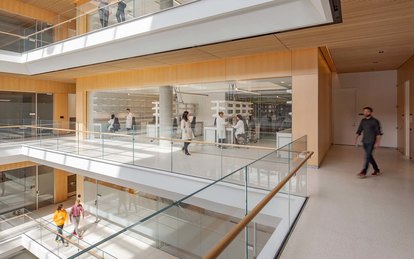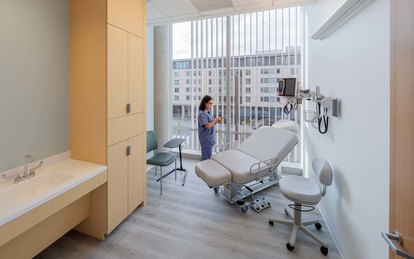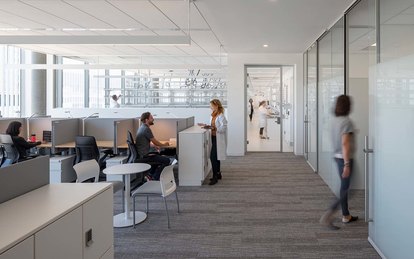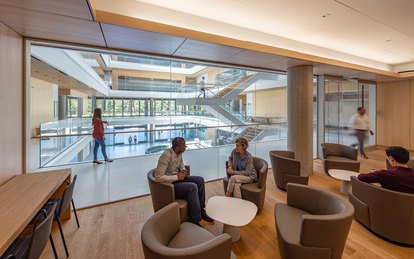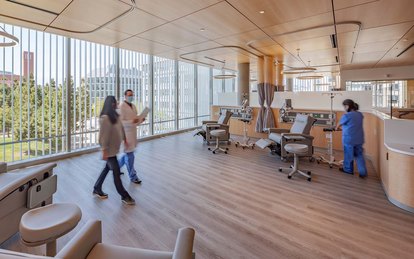 A true translational facility, the Weill Neurosciences Building brings together clinical psychiatry and neuroscience research, driving advances for treatments of the brain and nervous system. The building design and operational flow elevate the patient experience and provide optimal psychiatric care. 
Client
University of California, San Francisco
Location
San Francisco, California
Markets/Services
Architecture, Building Enclosure Consulting, Health, Interiors, Lab Planning, Science & Technology
Featured Awards
SEFA Lab of the Year, 2022
International Interior Design Association (IIDA) Northern California, Design Honor Award, Heal Category, 2022
AIA California Design Merit Award, 2021
International Design Awards (IDA) Honorable Mention, 2021
At the University of California, San Francisco (UCSF), the Mission Bay campus is emerging as one of the largest and most advanced neuroscience research complexes in the world. The Joan and Sanford I. Weill Neurosciences Building further advances that reputation with this facility devoted to clinical treatment, diagnostics, testing and research of the brain and nervous system. The client and primary donor were especially focused on the goals of uniting neuroscience research with clinical treatment and providing care for psychiatric disorders such as depression and schizophrenia. 
As executive architect of record, SmithGroup led the project and provided architectural oversight, interdisciplinary planning, technical design and clinical and lab planning. The clinical component is rooted in elevating the patient experience, removing the stigma of psychiatric care and providing a more respectful and reassuring environment. Interiors are elegant and welcoming, with rich wood paneling and marble floors.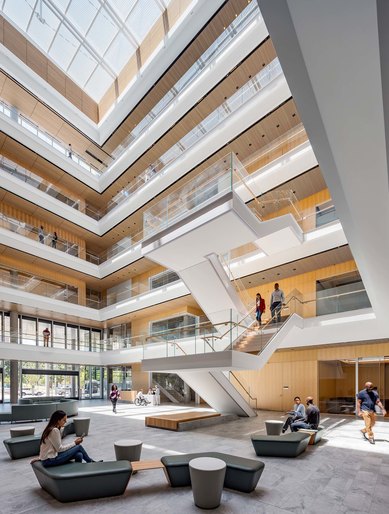 Lean and Kaizen principles helped create an operational flow that optimizes patient care while being efficient for clinical staff. Rather than patients with hard-to-diagnose conditions having to schedule visits with numerous specialists in different locations, a neuroscience diagnostic hub brings specialists to the patients to facilitate diagnosis and treatment. On the building's second level, three clinics share a bay of patient rooms, which can flex day-by-day to meet patient demand. Other notable clinical components include a psychiatry infusion suite and a clinical research lab for innovative drug therapies.  
Above the clinical floors, research areas expedite scientific discovery by bringing together the equipment and facilities that typically have been segregated and spread across multiple facilities, including wet benches, dry computational labs, testing rooms and behavioral spaces that meet the latest, more stringent NIH standards.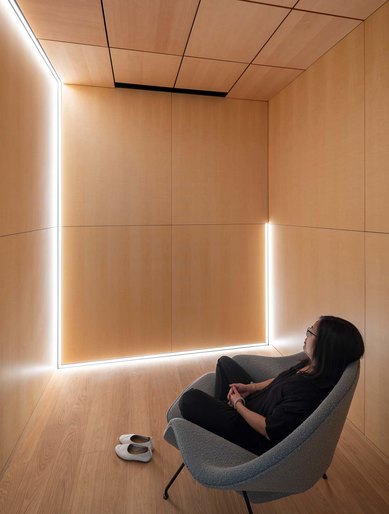 The Weill Neurosciences Building occupies a prominent location on Mission Bay's Koret Quadrangle. An outdoor terrace on the sixth level, with fine views across campus, serves as a venue for fundraisers and provides an outdoor space of respite for the staff. With its elegant facade of glass and aluminum-blade shade screen, it references the precision care provided, while presenting a new beacon of promising scientific discovery.