KLA Michigan Campus - Second U.S. Headquarters and R&D Center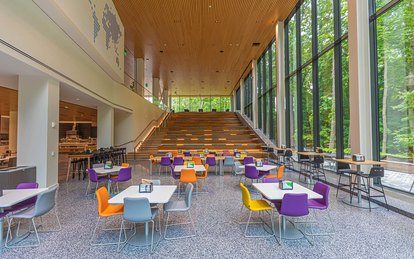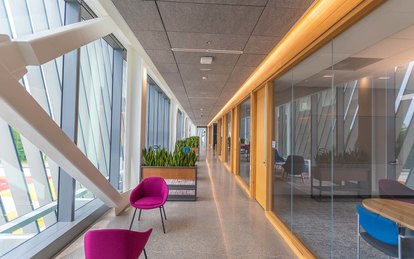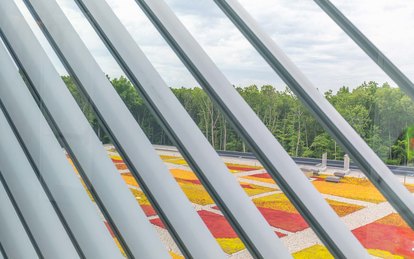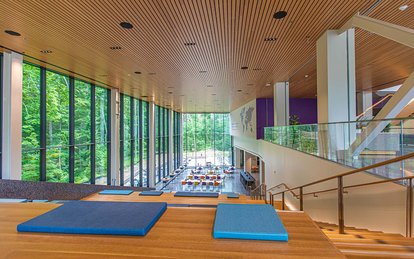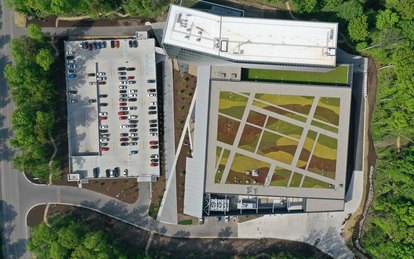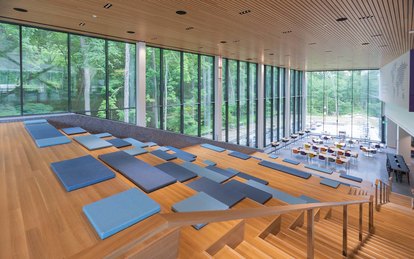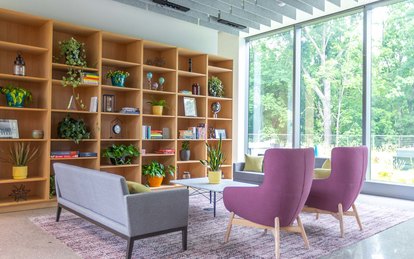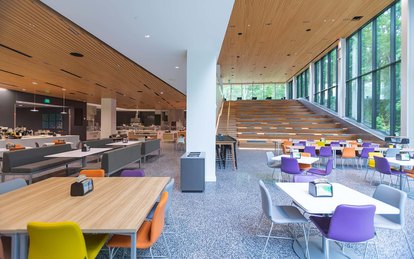 In a 230,000-square-foot building, a cleanroom, technology center and second U.S. headquarters come together in a compelling, contemporary workplace deftly inserted into a mature forest.
Client
KLA Corporation, Inc.
Location
Ann Arbor, Michigan
Markets/Services
Architecture, Civil Engineering, Corporate Headquarters & Campuses, Corporate Research & Development, Fire Protection and Life Safety Engineering, Interiors, Lab Planning, Landscape Architecture, Lighting Design, MEP Engineering, Science & Technology, Structural Engineering, Workplace
Size
230,00 SF
A highly successful innovator in the manufacture of advanced process control and process-enabling solutions for the semiconductor industry, KLA Corporation selected southeast Michigan for its facility expansion to create a second U.S. headquarters beyond Silicon Valley. The new workplace employs more than 570 people, with sophisticated research and development capabilities, laboratories and offices. To attract and retain top talent emerging from Midwest universities, KLA sought to create a superior work environment, and after assessing dozens of Midwestern locations, selected and purchased a natural wooded site with a flowing creek in Ann Arbor. 
The KLA campus is a highly technical, highly integrated facility that drew on the expertise of SmithGroup's multi-disciplinary practice. The campus is comprised of a one-story clean room, six-story workplace tower and below-grade parking structure, with a minimized footprint responding to stringent R&D parameters for contamination barriers and a desire to preserve as many trees as possible on its forested site.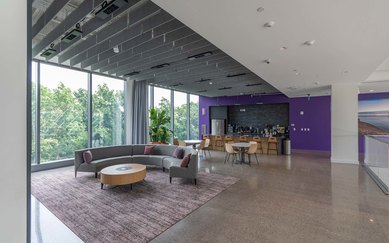 Evocative of the natural forest floor, the naturalized entrance landscape moves gradually up a slope to the office tower, which rises right alongside the forested edge and seems to become part of the tree canopy. A variety of outdoor spaces makes the most of the setting. Walking paths, plazas, elevated terraces, a rooftop garden and a fitness center with an adjacent lawn immerse employees in nature and foster wellbeing. The parking deck is dropped into the existing topography, allowing the top deck to act like a surface lot, minimizing obstructed views upon arrival to the site. 
The narrow floorplate ensures natural daylight throughout workspaces, providing a sensation of working among the trees with ample views of the forest and the creek below. An atrium with a series of monumental stairs provides a central social hub. Quiet focus work areas are deliberately segregated on the north side of the tower, while collaborative areas occupy the active south side. A louvered sun shade controls solar gain and glare on the south façade while serving as a striking architectural element. 
The 50,000-square-foot cleanroom plays a critical role for the company's R&D programs. The lab spaces were intentionally designed to be modular and flexible, enabling KLA to assign spaces to users in different ways as projects change. Our lab planning team's flexible bay plan allows for the space to adapt over time to support future research and development efforts while also maximizing efficiency, circulation and access to the lab space. At full utilization, it will be able to support 38 cleanroom bays, in addition to the airlock and gowning room.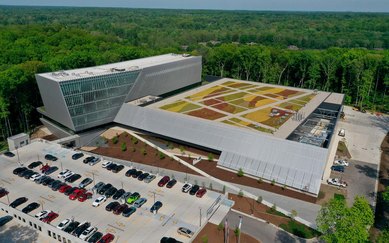 The office tower has its own dedicated outside air system, chilled boxes and chilled beams for low-energy heating and cooling. Its DOAS units are sited mid-height adjacent to the clean room, minimizing main ductwork risers. This design keeps central equipment off the roofs of both buildings to minimize noise and visibility impacts on surrounding neighbors. 
Bringing together the best of the Midwest and Silicon Valley, KLA's Michigan campus is an R&D center and second U.S. headquarters that creates an invigorating and enriching workplace befitting the industry's best and brightest talent.