Montgomery College Cultural Arts Center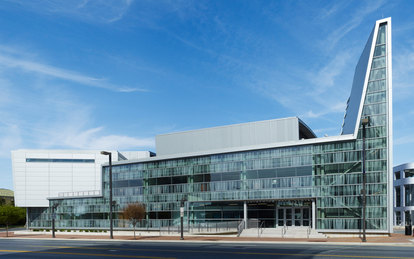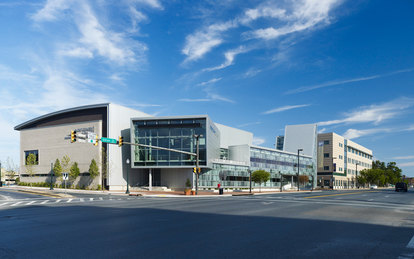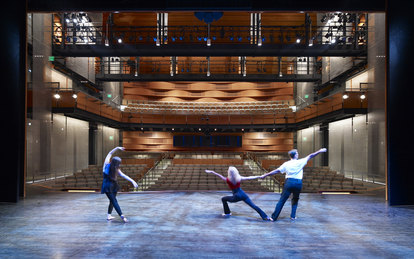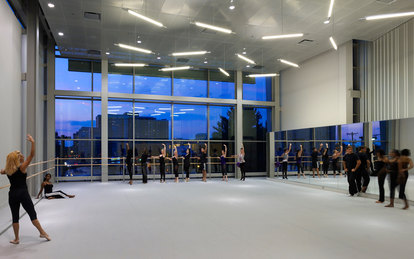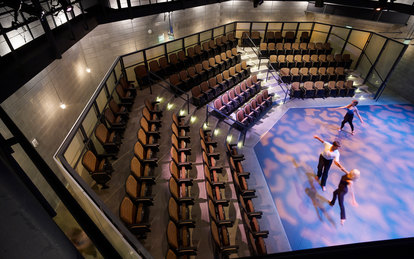 Colleges are places of wonder. Curiosity. Enlightenment. These qualities can be explored in several ways through architectural design, but most poignant is when they're conveyed through the arts.
Client
Montgomery College
Location
Takoma Park, Maryland
Markets/Services
Architecture, Arts Education, Cultural, Higher Education, Interiors, MEP Engineering, Performing Arts, Programming, Structural Engineering
Size
58,000 SF
Featured Awards
Design Excellence Award, Montgomery County Planning Department, 2015
Award of Excellence in Institutional Architecture, AIA Northern Virginia Chapter, 2010
Public Building of the Year Award, AIA Maryland, 2010
Metalmag "Interiors" Architectural Award, 2010
Award of Excellence in Architecture, Washington DC Chapter AIA, 2009
The Montgomery College's new Cultural Arts Center functions as a gateway for the institution, an apt first impression that paints the college as innovative, creative, and inextricably entwined with the surrounding community.
The Arts Center, designed by SmithGroup, provides the college with a lively and interactive stage setting with a 500-seat main theatre, 125-seat studio theater, dance studio, shared classrooms, faculty and staff offices, and support spaces. A highly flexible design for the larger theater allows the college to host traditional performances as well as modern music, dance and performance.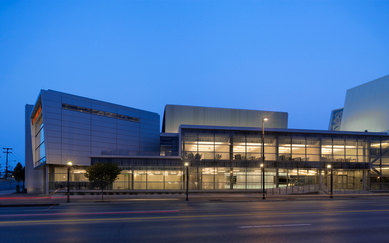 Diligent about the center's site specificity in operation and design, we made sure that the materials properly consider the center's urban and gritty environs. Contrasts are expressed using raw materials like concrete and more treated elements like the cherry veneer panels and the slick glass exterior.
Montgomery College is one of the country's most diverse institutions. With students from over 170 nations, its campus was lacking a venue to highlight one of its most invaluable assets: the variety of voices, cultures and backgrounds it aims to nurture. Now, with the new Cultural Arts Center beckoning community members and students, the college can finally speak creatively and theatrically to its student body, and its community.